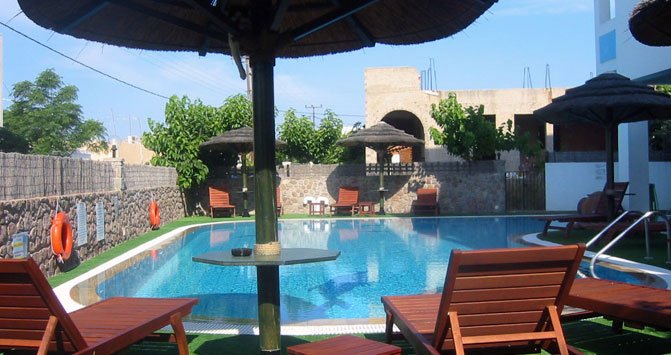 GEORGAKOPOULOS TRAVEL

SPECIAL OFFERS 2021 - 2022

PROGRAM 7

SPECIAL TOUR TO GREECE

9 days 8 nights
DAY 1: Arrival in the airport of A thens, transfer to the hotel; dinner in a typical Greek taverna.

DAY 2: After breakfast visit the central market of A thens (meat, fish, vegetables etc.). Afterwards drive to Corinth. Stop to visit the Canal and to have lunch by the Canal. After lunch drive to visit IREO (temple of goddess Hera). Drive to the hotel in Loutraki. Dinner in taverna by the sea. After dinner there is the possibility to vist the casino of Loutraki.

Day 3: About 9.00 a.m. departure to Diakofto to take the toothed train (cable train) to the historical village of Kalavrita . Lunch in Kalavrita and then by bus via Patras (short stop to visit the Saint Andreas church) to A ncient Olympia. Check in hotel and in the evening dinner in small village nearby Olympia.

Day 4: After visiting the archeological site and museum of Olympia we visit the museum of the Olympic Games. Drive to Pylos (Navarino). After short stop at the palace of king Nestor we arrive in Pylos for lunch by the sea. In the afternoon we continue to Gythion via Stoupa Kardamily. Dinner in a fish taverna, as Gythion is a small harbour city.

Day 5: After breakfast we drive via Sparta to Monemvasia (visit the famous castle and lunch in the castle-rock). In the afternoon we visit Mystras (Old Byzantine capital) and return to hotel in Sparta.

Dinner and overnight in Sparta.

Day 6: Early in the morning after breakfast drive to Argos via Tripolis. After typical lunch in the small village of Mili (famous for its souvlaki) we drive to Argos to visit the open market. Afterwards to Nafplio (visit Palamidi castle ). Short walk in the old town of Nafplio. Dinner in fish taverna in a small fish harbour near Tolo. Overnight in Tolo.

Day 7: In the morning visit Mycenae and the famous theatre of Epidaurus. Then we take the Flying Dolphin from Porto Heli to the island of Spetses . On the arrival in Spetses lunch. Free afternoon for walking around Spetses (small typical island - car free). In the evening dinner in restaurant by the sea.

Day 8: After relaxing morning in Spetses and lunch we take the Flying Dolphin to the port of Piraeus . Transfer by bus to the hotel in Athens . Possibility for shopping and visiting the Lycabetus hill.

Farewell dinner in typical seafood taverna in the Piraeus.

Day 9: After breakfast visit the Acropolis and the National Archeological museum. Transfer to the airport. Return flight.
Trip is over!